HOW TO GET THE BEST PRICE
Often a two-year subscription to a magazine will give you a better price per copy than a one-year subscription.

Some sites offer ad-subsidized low subscription rates. These subscriptions are real bargains but make sure you understand you are agreeing to receive ad emails in exchange for the lower price.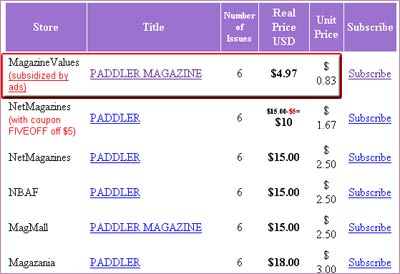 We pass on any information we have on discount coupons. But it is up to you to make sure you enter the discount coupon and see the discounted price before you finalize your order at the site your are purchasing from. Sometimes you have to scroll down to see the place where you enter the coupon code.