BROWSING FOR MAGAZINES
Want to browse the selection of magazine subscriptions available? Try our Browse by Category feature. It's a great way to see if a magazine exists for your area of interest.

Another way is to Browse Alphabetically.

If you see a magazine that looks interesting, click on the title to see what a subscription to this magazine would cost from each of the sites that offers the subscription.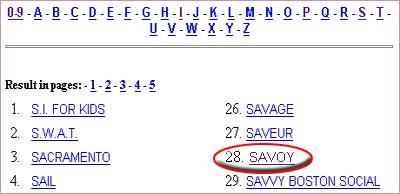 You can also Read more details about this magazine.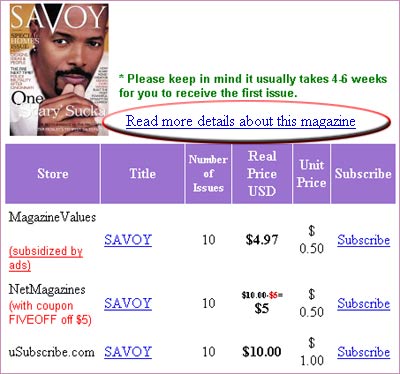 And if you have just a few bucks to spend, you can click on Less than $5 mags to see how many magazines are available for under $5 a subscription.